last weekend was Kim's birthday... however, kim is one of those people who has a birthday countdown, a birthday week and then days of post-mortem discussion of the birthday festivities...
therefore, i knew she'd appreciate cupcakes at work the day after her actual birthday...
i dont know if i'd ever made a regular, old, yellow cake from scratch before - i know there was a mexican chocolate cake, but i think that, when it comes to regular cake, i generally deferred to a box.
have you ever looked back at something and wondered why?
cause making a cake from scratch isnt hard and really, isnt even that many more steps!
i mean, first of all, you get to do that thing that is so gross and yet SO good all at the same time... cream the butter & sugar...
i know, i know, its totally gross when you think about it, but i'm sorry, there are few things better than that mixture. and yes, i mean that i 'sample' it to ensure that it is thoroughly blended...
aside from all of that, the only part that is even remotely more difficult is the whole sifting of the flour thing... and to be quite honest, i had bought a sifter a year or so ago and hadnt used it yet, so this was a fairly good excuse.
since i couldnt decide between vanilla and chocolate, i split the batter and made both. cause i'm crazy like that, yo.
(i call this 'radioactive cupcakes'. which was a close second for the title of this blog...)
of course, if i'm going to make cake, i might as well make the frosting as well, right??? kim can be a little picky, but i knew that she loved the cupcakes we got at
magnolia
a couple weeks back,
so i figured i was fairly safe with buttercream...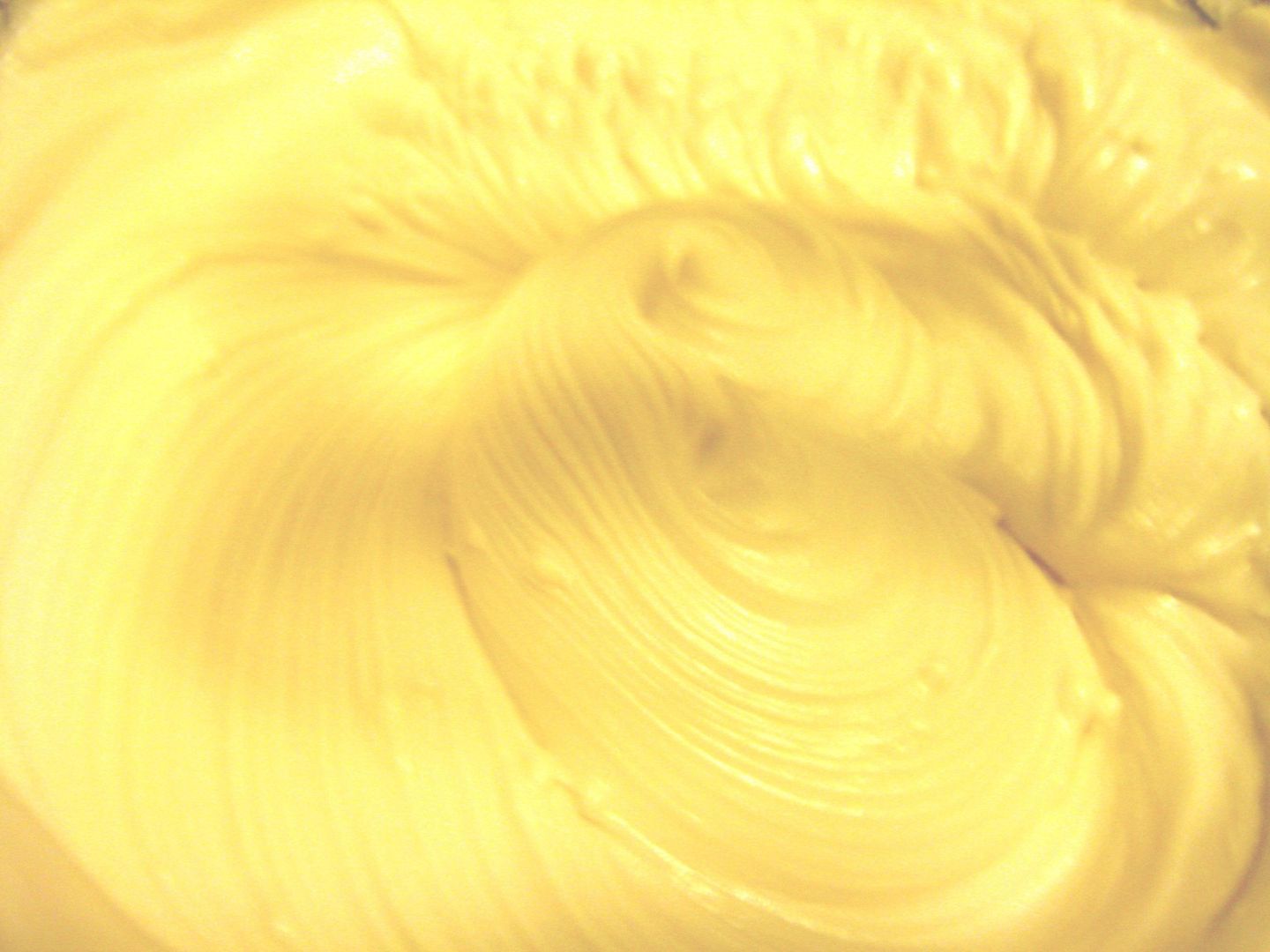 of course, my problem was in not being able to leave well enough alone... not to be outdone by the overrated, in my opinion, cupcakes of sex and the city fame, i needed color... and if you know kim like i know kim, there was only one choice... pink. but i also needed choices. so the frosting was split into 2 and made 1/2 chocolate and 1/2 vanilla, which would be the stuff of pink dreams...
i tried to get fancy with the frosting - grabbed a ziplock and made my own makeshift pastry bag, and made a few all swirly, but they (the ziplocks) kept exploding on me... and, it turned out that the frosting wasnt quite as thick as i thought and sorta wanted to slide around some anyway... a few minutes in the fridge took care of that, but by then, i just wanted to frost them and be done.
and to put them in a box, just like a mom...

---
i'd say they went over fairly well. Kim walked around like a kid in 2nd grade handing them out to the people she deemed worthy...
but was sure to keep one or two for herself...
---
Everyday Cake
courtesy of southernfood.about.com
2 cups cake flour
1 tablespoon baking powder
1/4 teaspoon salt
1/2 cup butter
1 cup granulated sugar
2 eggs, separated
2/3 cup milk
1 teaspoon vanilla
preheat oven to 375°. Prepare your baking pans. If cupcakes, just line, if pans, lightly grease and flour.
Sift together the flour, baking powder, and salt; sift once more. Cream butter with sugar, beating until light and fluffy. Beat in egg yolks then beat in beat in sifted dry ingredients, alternating with the milk and vanilla.
to make chocolate:
for the whole batch - add 3 tablespoons cocoa powder. you may also want to add a tiny bit more moisture if you do this, as my chocolate cakes came out with cracks on top... (i made half of mine chocolate).
In another bowl, beat egg whites until stiff; fold into the batter. (obviously, if you are making yours half and half like i did, only beat one egg white at a time and put one in each... i know its kindof 'duh', but some people need explicit directions...)
Pour batter into 2 8-inch round cake pans. Bake at 375° for 20 to 25 minutes, or until a wooden pick or cake tester inserted in center comes out clean.
Conversely, pour into cupcake pan, filling each about 2/3 to 3/4 full. Bake for about 15 - 18 mins. Makes about 16 cupcakes.
Buttercream frosting
courtesy of
Cooksrecipes.com
3 cups powdered sugar
1/3 cup butter or margarine
1 1/2 teaspoons vanilla extract
About 2 tablespoons milk
With an electric mixer at low speed, mix the powdered sugar and butter together. Once combined, add vanilla and milk. Increase speed of mixer to medium and beat for 1 to 2 minutes or until smooth and of spreading consistency.
my variation on making it chocolate:
I made half of the batch chocolate by adding a little more milk (maybe a tablespoon or two) and about 1/3 c cocoa powder.
my variation on making it pink:
add 4 drops red foodcoloring to start. slowly add more to get the color you want. I think i added a total of 6 or 7 drops to half of the batch.